Disciple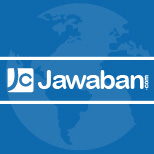 yosefel
Official Writer
ROCK
Disciple
S/R/E Records

CBN.com - "As a professional rock band, it doesn't hurt to be prolific, but it's far more important to grow and develop -- to learn from past triumphs and failures and to use accumulated experience to craft songs that are passionate, modern and from the heart. In their 14 years together, Knoxville, Tennessee band Disciple has matured from an aggressive metal band to a quartet with a strong sense of melody and penchant for the unexpected. The band's last album Disciple was full of driving rhythms and tuneful hooks, but with their new album Scars Remain Disciple have incorporated exceptional songwriting with a level of intensity they haven't displayed in years.
"The songs are a lot heavier than anything we've done in a while," says singer Kevin Young. "I'm screaming as well as singing and the songs are so fun to play. We're very excited to play them live."
They're not just powerful, they're also eclectic. The title track starts with a chugging rhythm and a muted, repeated lick before bursting into a powerful riff laden with squealing harmonics, "Regime Change" weaves and surges through angry buzzing guitars and an angular tempo before bursting into a sing-along chorus. And "Someone" charges full-speed into a lightning storm of blazing guitars and longing vocals, pausing only for a radiant refrain before bursting into the next verse. But while Scars Remain is Disciple's heaviest, most crushing record, it's also their most dynamic. "After the World" is a rock ballad awash with acoustic guitars and harmonized vocals and "No End at All" is slow and sentimental, flush with pristine musicianship and echoing production.
"We cover the spectrum musically because we love all kinds of music," Young says. "We consider everything our influences -- Michael Jackson, Prince, Stevie Wonder, Bon Jovi, Metallica -- You name it. We try not to categorize ourselves and we don't try to cater to any particular style. We just go with what we feel, and sometimes it's real heavy and sometimes it's kind of slow."
In addition to featuring strong writing, Scars Remain contains some of Young's best lyrics to date. As the album title suggests, many of the songs are about searching within and examining the blemishes and baggage that define character and personality.
"As little kids we felt like we wanted to share ourselves with people and felt like we had something that could really make an impact on people's lives," Young says. "One time, a guy came up to me and said, 'Hey man. I'm a dad and I was on drugs and I was totally lost. Then I went to one of your concerts and got completely inspired to change my life. I'm not on drugs anymore and I have a job and I'm actually taking care of my wife and kids instead of stealing from them.' It's so amazing to hear your music has had that much effect on someone."
Scars Remain is filled with emotionally resonant songs that invite change. The title track, for example, is about coping with the aftermath of trauma and retaining faith in yourself and your beliefs. "When bad times hit and everything doesn't go so smoothly, there's always a crisis where you question, why am I here? What am I doing?" Young says. "Life leaves so many scars, and when you look at them, the scars remind you of what you've been through and how far you've come."
Other songs are equally poignant. "Love Hate (On and On)" addresses the horrors that occur across the world, but points out that there are just as many positive things in life that go unnoticed and "Game On" looks at the role of our nation in times of war.
"I was thinking about how maybe it's bad to fight even when someone has declared war on you and your people," he explains. "And then I decided that when someone attacks me, I can turn the other cheek, but if someone attacks my family, it's my responsibility to protect and defend them. And that made me understand more about the war on terror."
Disciple started writing Scars Remain in January 2005 and by the end of the year they had finished over 30 songs. In December, the band entered the studio with producer Travis Wyrick (P.O.D., Pillar), who has worked on all seven of their discs, and by early 2006 it was clear that they were on the verge of creating the most expressive, well-crafted album of their career. "It was really exciting," Young says. "We went through second and third drafts of some of the songs and worked on perfecting them. Then we went back in the studio in June and July and finished everything up. We couldn't be more proud of these songs that made the record."
After recording with Wyrick, Disciple turned the songs over to engineer Joe Barresi (Tool, Queens of the Stone Age, Judas Priest), who mixed the album. "He made it sound better than anything we've ever done," Young enthuses. "It was so rewarding hearing the final version of the album and going, 'Man, we did this.' Being in the studio is my favorite part of being in a band. I love creating a song and just watching it grow. Seeing something that starts as an idea turn into this song with parts, notes and melodies is really fun and amazing to me."
Young and drummer Tim Barrett formed Disciple when they were 13 years old. At the time, they were inexperienced and Young's voice hadn't yet changed, but they were determined to succeed, and when they weren't in school they spent most of their spare time writing songs. In December 1992 they met guitarist Brad Noah, whose flashy playing complimented the band's heavy vibe.
As a trio -- with Young on bass and vocals -- Disciple recorded 10 songs and recorded an album, which they never released. The next year, they recorded 12 more tunes, then, in 1995, after they had been around for three years, they hit a groove. After writing a batch of much stronger tunes, they entered the studio to record their debut What Was I Thinking? We were all really proud of that record and I think that's the moment where we really hit the zone as far as writing together and playing live," Young says. "We just suddenly clicked and became one big machine."
Over the next eight years, they recorded and released four more albums then in Oct 2003 they hired bassist Joey Fife and became a quartet. "It felt like we were limiting ourselves live as a trio," Young says. "We decided our shows could be a lot better with another member so we tried out a few people, but we could never find the right fit. Then, four years ago, me and a buddy were going bowling with a bunch of guys and Joey ended up in the back seat of my car. I was talking about needing a bass player, and he went, "Hey, man. I play bass,' and I was like, 'Great. Wanna try out?.'"
With Fife in tow, Disciple entered the studio in early 2004 to record Disciple a powerful, infectious album that perked the ears of A&R men at major labels across the country. After lengthy discussions, the band signed with SRE Recordings/Columbia Records, the company that demonstrated the most understanding of the band's life-affirming vision.
"There are so many negative things that go on in life, and so many bands choose to sing about them and be really angry," Young says. "I'm a supporter of freedom of expression and all, but we choose to express ourselves positively and hope that we can make a real difference on the world. We really feel like we were meant to do this." Sumber : CBN.COM
Halaman :
1