Sumber: Jesusfreakhideout.com
News
/ 24 October 2022
3 Penyanyi Solo Kristen Ini Jadi Jawara di Ajang Musik Rohani Dove Awards 2022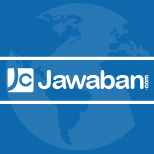 Lori
Official Writer
Sederet penyanyi kenamaan berhasil menyabet penghargaan di ajang musik Rohani Dove Awards 2022 yang digelar di kampus Universitas Lipscomb Nashville pada Jumat, 21 Oktober 2022.
Salah satu penyanyi solo Kristen tersebut adalah CeCe Winans yang membawa pulang dua piala untuk kategori Artist of the Year dan Song of the Year untuk lagu 'Believe for It'. Penghargaan ini menambah deretan penghargaan Dove Awards yang ia dapatkan selama 25 tahun berkarir di bidang musik.
Begitu juga dengan penyanyi pendatang baru, Anne Wilson, yang membawa pulang dua piagam Dove Awards untuk kategori artis pendatang baru tahunan dan lagu rekaman pop/kontemporer tahunan lewat lagu 'My Jesus'.
Baca Juga: Menariknya Kisah di Balik Lagu 'My Jesus' Penyanyi Rohani Anne Wilson
Penyanyi Solo Kristen selanjutnya adalah Phil Wickham, yang juga meraih penghargaan kategori Songwriter of the Year dan Worship Recorded Song of the Year lewat 'Hymn of Heaven'. Melalui pidatonya Wickham menyampaikan terima kasih karena penghargaan tersebut.
Sementara untuk kategori tim penyembahan, Maverick City music berhasil membawa pulang dua penghargaan untuk kategori lagu rekaman penyembahan injil tahunan 'Breathe dan album penyembahan injil tahunan Tribl Nights Atlanta.
Seperti diketahui, acara ini turut dimeriahkan oleh sederet penyanyi seperti Crowder yang tampil membuka acara melalui lagunya Good God Almighty. Ada juga Jekalyn Carr yang membawakan lagu My Porion.
Berikut daftar pemenang lengkap Dove Awards 2022.
Artist of the Year : CeCe Winans
New Artist of the Year – Presented by Cantinas Arts : Anne Wilson
Songwriter of the Year – Artist : Phil Wickham
Songwriter of the Year – Non Artist : Jason Ingram
Producer of the Year : Jeff Pardo
Song of the Year : "Believe For It" (Writers) Dwan Hill, Kyle Lee, CeCe Winans, Mitch Wong
Pop/Contemporary Recorded Song of the Year : "My Jesus" – Anne Wilson
Rap/Hip Hop Recorded Song of the Year : "King Jesus" – KB, nobigdyl.
Contemporary Gospel Recorded Song of the Year : "Gotta Believe" – Tasha Cobbs Leonard
Gospel Worship Recorded Song of the Year : "Breathe" – Maverick City Music, ft. DOE, Jonathan McReynolds, Chandler Moore
Worship Recorded Song of the Year – Presented by CCLI : "Hymn of Heaven" – Phil Wickham
BACA HALAMAN BERIKUTNYA --->
Rock/Contemporary Recorded Song of the Year : "Higher Power" – Crowder, ft. Hulvey
Inspirational Recorded Song of the Year : "God Is Good" – Francesca Battistelli
Southern Gospel Recorded Song of the Year : "My Feet Are On The Rock" – Gaither Vocal Band
Bluegrass/Country/Roots Recorded Song of the Year : "In The Sweet By And By" – Dolly Parton, ft. Larry Cordle, Carl Jackson, Jerry Salley, Bradley Walker
Traditional Gospel Recorded Song of the Year : "My Portion" – Jekalyn Carr
Spanish Language Recorded Song of the Year : "Danzando" – Gateway Worship Español, ft. Daniel Calveti, Becky Collazos, Christine D'Clario, Travy Joe, Josh Morales
Rap/Hip Hop Album of the Year : No Church In A While – Lecrae, 1K Phew
Pop/Contemporary Album of the Year : What Are We Waiting For? – FOR KING + COUNTRY
Baca Juga: Yuk Cek Daftar Lagu Rohani yang Masuk Nominasi GMA Dove Awards 2022
Rock/Contemporary Album of the Year : Into The Mystery – NEEDTOBREATHE
Southern Gospel Album of the Year : Keeping On – Ernie Haase & Signature Sound
Contemporary Gospel Album of the Year : Clarity – DOE
Traditional Gospel Album of the Year : Breakthrough: The Exodus (Live) – Ricky Dillard
Gospel Worship Album of the Year : Tribl Nights Atlanta – Tribl, Maverick City Music
Worship Album of the Year : Hymn of Heaven – Phil Wickham
Inspirational Album of the Year : Be Still & Know – Jordan Smith
Bluegrass/Country/Roots Album of the Year : God Is Real – The Sound
Spanish Language Album of the Year : Viviré – Marcos Witt
Children's Album of the Year : Getty Kids Hymnal – Hymns from Home – Keith & Kristyn Getty, ft. The Getty Girls
Christmas/Special Event Album of the Year : Emmanuel: Christmas Songs Of Worship (Live) – Chris Tomlin
Recorded Music Packaging of the Year : Canyon – Ellie Holcomb
Short Form Music Video of the Year (Concept) : RELATE – for KING & COUNTRY
Short Form Music Video of the Year (Performance) : Fake It – Tauren Wells, ft. Aaron Cole
Long Form Video of the Year : What Are We Waiting For? | The Worldwide Special – for KING & COUNTRY
Inspirational Film/Series of the Year : The Chosen
Sumber : Thechristianbeat.org | Billboard.com
Halaman :
Tampilkan per Halaman