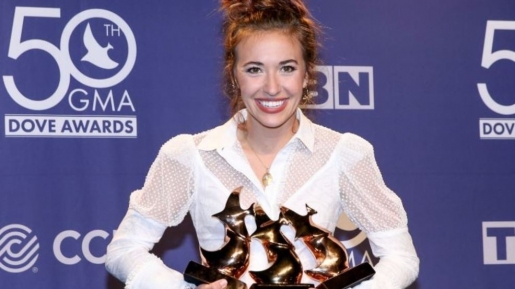 Selain Lauren Daigle, Sederet Penyanyi dan Daftar Lagu Ini Juga Menang Dove Awards Loh!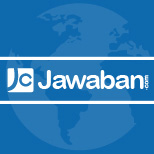 Lori
Official Writer
Dua tahun belakangan ini adalah musim puncak karir bagi penyanyi Lauren Daigle. Mulai dari Grammy Awards,Billboard Music Awards sampai Dove Awards, Lauren berhasil menyabet piala sebagai yang terbaik diantara penyanyi dan lagu yang masuk nominasi.
Di Dove Awards yang digelar di Allen Arena, Nashville pada Rabu, 16 Oktober 2019 itu, Lauren meraih penghargaan dalam kategori Artist of the Year lewat singlenya You Say.
Seolah gak bisa berkata apa-apa, Lauren hanya menyampaikan ucapan syukurnya sesaat setelah turun dari panggung. Melalui sosial media Twitternya, Lauren menuliskan kekaguman bahwa ternyata lagu-lagunya mampu menjangkau hati banyak orang.
"Ahhh!! Merasa terhormat dengan tiga @GMADoveAwards untuk Artis Tahun Ini, Lagu Tahun Ini dan Pop/Album Kontemporer Tahun Ini. Luar biasa melihat dampak dari lagu-lagu dan albumku dalam kehidupan masyarakat dan di seluruh komunitas musik kita," tulisnya dalam postingan sosial medianya.
Baca Juga:
Koleksi Piala, Lauren Daigle Sabet Penghargaan dari Billboard Music Awards
Gagal di American Idol, Lauren Daigle Malah Sukses Bikin Lagu Rohani. Yuk Dengerin 4 Lagunya Ini...
Sementara Jason Ingram yang juga selaku produser dan penulis lagu Lauren Daigle 'Look Up Child' ikut mendapatkan keberuntungannya di malam itu dengan membawa pulang empat penghargaan. Termasuk, penulis lagu non-artis dan produser tim terbaik.
Untuk lebih tahu daftar pemenang Dove Awards 2019 ini, silahkan simak di bawah ini.
Artis Terbaik : Lauren Daigle
Artis Baru Terbaik : Aaron Cole
Lagu Penyembahan Terbaik : Who You Say I Am (Ben Fielding, Reuben Morgan) – Hillsong music Publishing
Artis Kristen Kontemporer Terbaik : TobyMac Forefront/Capitol CMG
Artis Gospel Terbaik : Kirk Franklin, Fo Yo Soul Recordings / RCA Records
Lagu Terbaik : You Say (Jason Ingram, Paul Mabury, Lauren Daigle, CaentricSongs dan rekan-rekan.
Artis Gospel Selatan Terbaik : Gaither Vocal Band, Gaither Music Group
Film Inspirasional Terbaik: Breakthrough (sutradara Roxann Dawson), Produser DeVon Franklin, Jessica Dunn
Lagu Rekaman Pop/Kontemporer Terbaik : Tasha Cobbs Leonard, Brandon Lake, Nate Moore, Tony Brown
Penulis Lagu Terbaik (artis) : Bart Millard
Penulis Lagu Terbaik (non-artis) : Jason Ingram
Produser Terbaik : Jason Ingram dan Paul Mabury
Album Rock /Kontemporer Terbaik: Native Lidah Switchfoot, Brent Kutzle, Jon Foreman, Tim Foreman, Tyler Chester, Tyler Spry
Album Gospel Kontemporer : Unstoppable – Koryn Hawthorne, Bernie Herms, Joaquin Bynum, Johnta Austin, Kc Knight, Kid Class, Makeba Riddick-Woods, One Up Entertainment, Robert Reese, Troy Taylor, Vaughan Phoenix, Warryn Campbell, Xeryus Gittens
Album Penyembahan: People - Hillsong UNITED, (produser) Michael Guy Chislett, Joel Houston
Rekaman Lagu Bluegrass / Country / Roots Terbaik: "I Saw the Light (feat. Sonya Isaacs)" - Josh Turner, (penulis) Hank Williams Sr.
Album Bluegrass / Negara / Roots Terbaik: Deeper Roots: Where the Bluegrass Grows - Steven Curtis Chapman, (produser) Brent Milligan, Steven Curtis Chapman
Lagu Rekaman Gospel Selatan Terbaik: "I Know I'll Be There" - Karen Peck & New River, (penulis) Dave Clark, Karen Peck Gooch, Wayne Haun
Album Instrumental Tahun Ini: Natal - Paul Cardall, (produser) Jim Daneker
Lagu Rekaman Rock / Kontemporer Tahun Ini: "Wildfire" - Crowder, (penulis) David Crowder, Rebecca Lauren Olds, Solomon Olds
Lagu Rekaman Injil Tradisional Tahun Ini: "Deliver Me (This is My Exodus) (feat. Le'Andria Johnson)" - Donald Lawrence, Penyanyi Tri-City, (penulis) Desmond Davis, Donald Lawrence, Marshon Lewis, Robert Woolridge Jr., William James Stokes
Lagu Rekaman Injil Tahun Ini: "Love Theory" - Kirk Franklin, (penulis) Kirk Franklin
Natal / Album Acara Khusus Tahun Ini: Advent of Christmas - Matt Maher, (produser) Matt Maher, Mitch Parks
Album Ibadah Gospel of the Year: Heart. Passion.Pursuit. (Live) - Tasha Cobbs Leonard, (produser) Kenneth Leonard Jr, Monica Coates
Album Musik Anak-Anak Tahun Ini: Bright Ones (Soundtrack) - Bright Ones, (produser) Jacob Sooter, James Morales, Jeff Schneeweis, Mike "X" O Connor, Rick Seibold, Seth Mosley
Video Panjang Tahun Ini: Only Jesus Visual Album - Casting Crowns, (sutradara) Ashley Lollis, (produser) Kyle Lollis
Video Singkat Tahun Ini: Haven't Seen It Yet - Danny Gokey, (sutradara) Ry Cox, (produser) Joel Hartz
Rekaman Lagu Bahasa Spanyol Terbaik Tahun Ini: "Tus Cuerdas De Amor (feat. Lowsan Melgar)" - Julio Melgar, (penulis) Julio Melgar
Album Rap / Hip Hop of the Year: Let the Trap Say Amen - Lecrae & Zaytoven, (produser) Zaytoven
Album Pop / Kontemporer Tahun Ini: Look Up Child - Lauren Daigle, (produser) Jason Ingram, Paul Mabury
Album Bahasa Spanyol Tahun Ini: ¿Quién contra nosotros? - Alex Zurdo, (produser) Angel "Xerran" L. Serrano
Rekam Lagu Rap / Hip Hop Tahun Ini: "Fight for Me" - GAWVI, (penulis) Gabriel Azuenca, JRaul Garcia, Matt Cohen, Lecrae Moore
Rekaman Lagu Penyembahan Tahun Ini: "Hope of Life" - Phil Wickham, (penulis) Brian Johnson, Phil Wickham
Album Gospel Tradisional Tahun Ini: Goshen - Donald Lawrence, Penyanyi Tri-City, (produser) Donald Lawrence, Sir The Baptist, Troy Taylor
Rekaman Musik Terbaik Tahun Ini: The Wait - David Leonard, (direktur seni) David Leonard, Jason B. Jones, (desainer grafis) Jordan Rubino, (fotografer) Elliot Eicheldinger
Musikal Remaja / Anak-Anak Tahun Ini: Straight Outta Bethlehem - (pencipta) Christy Semsen, (aransemen) Daniel Semsen
Koleksi Paduan Suara Tahun Ini: The Great American Church Songbook - (arranger & orkestra) Cliff Duren
Lagu Musikal Tahun Ini: Welcome to Bethlehem - (pencipta) Joel Lindsey, Jeff Bumgardner, Heidi Petak, (arranger & orkestra) Daniel Semsen
Rekaman Lagu Inspirasional Tahun Ini: "When The Healing Comes" - TaRanda Greene, (penulis) Geron Davis, Joel Lindsey, TaRanda Beene, Wayne Haun
Album Southern Gospel of the Year: Ya - Triumphant Quartet, (produser) Gordon Mote, Wayne Haun
Album Inspirasional Terbaik: The North Coast Sessions - Keith & Kristyn Getty, (produser) Fionán de Barra, Keith Getty, Kristyn Getty
Sumber : Hypebot.com | Jawaban.com
Halaman :
1